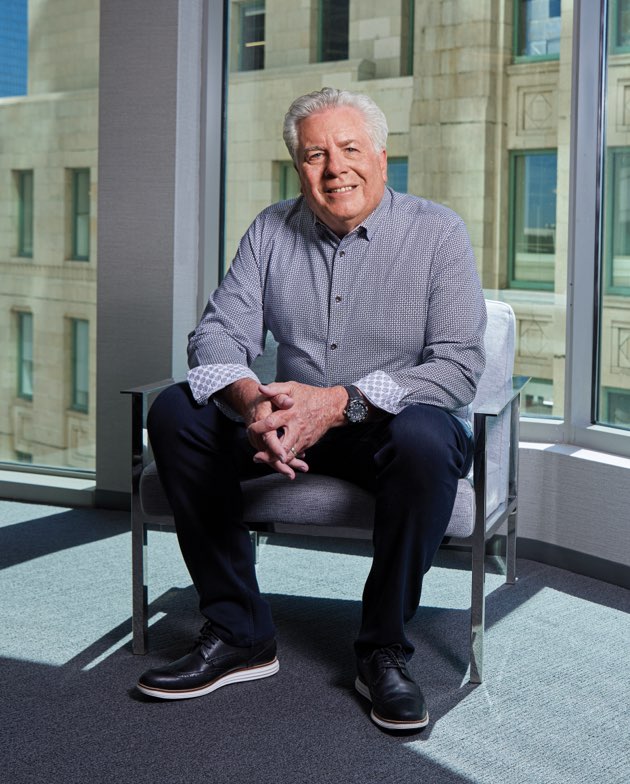 Century City | Los Angeles | Virtual Services
Joe Lovretovich
Mediator
"People come to mediation expecting me to tell the other side how good or bad their case is. My goal is to get the parties thinking in terms of meeting collaboratively and understanding everybody's perspective in the case in order to reach a resolution."
Education
J.D., Southwestern University School of Law

B.A., University of Southern California, cum laude, international relations​​
Biography
Throughout the course of his 40 years in law, Joe Lovretovich has proven his versatility in countless cases.
Mr. Lovretovich's career began in business litigation and multistate product liability at Stein & Stein and Goldstone & Steed. He then gained an extensive background in employment as a partner with both Goldstone & Lovretovich and Lovretovich & Karen. In 2003 Mr. Lovretovich began handling plaintiff-side litigation, almost exclusively in employment cases.
Over the years, he has earned a reputation in the field of law and became a reference for many of his colleagues. Highly respected by both sides of the bar, his litigation style was renowned among his peers, who often turned to him for guidance in their own cases. Prior to switching to a full-time mediation practice, he recently participated in the settlement of a major employment class action case involving Riot Games.
Throughout his career, Mr. Lovretovich has enjoyed going to trial, but also found litigation to be one of the most taxing parts of the legal process for clients. For this reason, he was drawn to the field of mediation for its ability to allow both sides to air their grievances without requiring them to relive their case or put their lives on hold.
Now as a mediator, Mr. Lovretovich will focus his experience and expertise to get to the heart of each case and find common ground. He is eager to bring parties together, maintain their comfort throughout the mediation process, and create meaningful and fruitful outcomes for both sides. In joining Signature Resolution, Mr. Lovretovich hopes to continue setting an example for attorneys in how cases can be quickly, comfortably, and gainfully settled through mediation.
Mr. Lovretovich has an A rating from Martindale Hubbell Law Directory, has been honored as a California Super Lawyer each year since 2007, is a frequent seminar speaker for the California Employment Lawyers Association, and has authored several articles for CAALA Advocate Magazine.
As a trial lawyer, Mr. Lovretovich has participated in a number of notable decisions. Mr. Lovretovich tried the Supreme Court cases of Dee v. Vintage Petroleum, which established the law that one stray comment can support a race discrimination case; O'Hare v. MBIA Muni Systems, a major expansion in the ability to challenge an arbitration agreement; Colmenares v. Braemar Country Club, a major expansion on the definition of disability; and Brown v. Los Angeles Unified School District, which established that electromagnetic sensitivity is a recognized disability.
Experience
President, JML Law APLC (2011-2022)
President, Law Offices of Joseph M. Lovretovich (1997-2011)
Partner, Lovretovich & Karen (1988-1997)
Partner, Goldstone & Lovretovich (1981­-1988)
Associate, Goldstone & Steed (1979-1981)
Associate, Stein & Stein (1977-1979)
Professional Achievements and Memberships
Fellow

,

American Board of Trial Advocates Life 

​

(2020-Present)

Author

,

"Tax Considerations in Settling Cases in 

Mediation"

 

(2017), "Common Pitfalls and Landmines in 

Mediating Employment Cases"

 

(2019), "Ten Steps in

Mediating Your Case"

 

(2020)

, CAALA Advocate 

Magazine

Speaker

, "

Litigating in Hard Times"

 

(2012), "Mediating Your 

Case Pre-Litigation"

 

(2015), and "Using CCP 998 Demands 

in Employment Cases"

 

(2016), California Employment 

Lawyers Association

​

Member

, 

National Employment Lawyers Association 

(2012-Present)

​

California Super Lawyers 

(2007-Present)

Sustaining Member

,

 California Employment Lawyers 

Association (2005-Present)

​​

Member

,

 Los Angeles County Bar Association, 

​

Labor & Employment Law Section (2005-Present)

Sustaining Member

,

 Consumer Attorneys of Los Angeles 

(1995-Present)

A rating

,

Martindale Hubbell Law Directory (1982–Present)