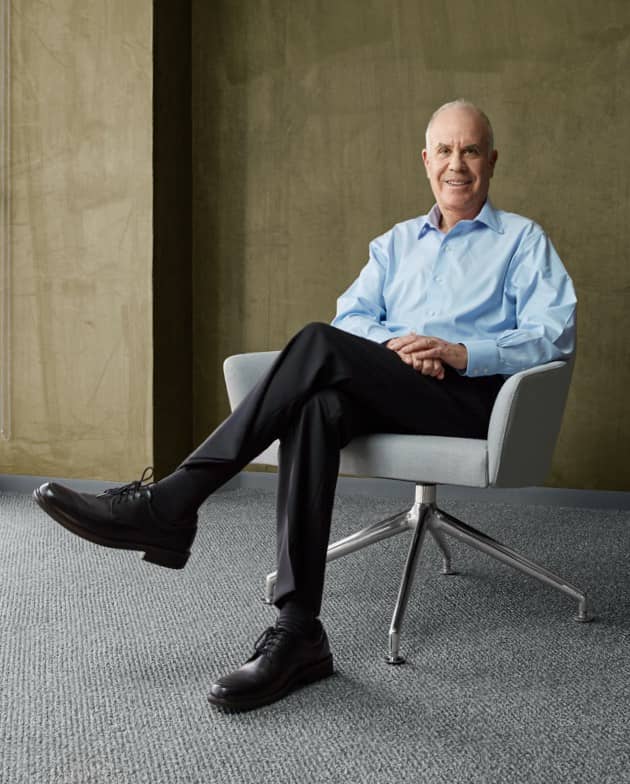 "With General Counsel experience and careful preparation, I bring a bold and decisive approach to settling cases."
Practice Areas
Business and Commercial Contracts
Construction
Employment
Habitability
Insurance
Landlord/Tenant
Legal Malpractice
Real Estate
Education
J.D., Southwestern Law School
B.A., UCLA, cum laude
Biography
A full–time mediator since 2001, Mark Loeterman specializes in many of the real estate, employment, contract, and business litigation matters that were the focus of his work while in-house. Prior to his career as a mediator, he was general counsel to the Fred Sands Real Estate company and its affiliates in the brokerage, title, insurance, hospitality, and radio industries. 
 
Mr. Loeterman's wide-ranging real estate expertise includes sales transactions; commercial leases; brokerage industry and disclosures; secured loans; quiet title, easements, and encroachments; habitability; environmental hazards; development; condominium homeowner associations; contractor payment disputes; and fair housing. 
 
Mr. Loeterman understands the unique challenges that accompany periods of severe economic disruption, such as the 2008 Great Recession, making him especially qualified to mediate cases involving lease defaults and mortgage foreclosures.  He has mediated with the nation's largest banks and shopping center operators. 
 
First as general counsel to a company with hundreds of employees, and then as a mediator, Mr. Loeterman has handled wrongful termination, sexual harassment, employment discrimination and harassment, retaliation, and wage and hour claims, many arising in the restaurant and hospitality industries. He is versed in COVID-19-related legislation. 
 
Mr. Loeterman's experience also spans a variety of business litigation matters such as breach of commercial agreements, partnership disputes, professional and fiduciary liability, unfair competition, and franchise law. He has successfully mediated cases where long-term business or familial relationships have ruptured, with resolution dependent not only on a host of contentious legal issues, but on the mediator's skill in dealing with the parties' strong emotions. 
 
Mr. Loeterman approaches each case with meticulous preparation, a thoughtful decision-making process, and the tenacity that is critical to success. He recognizes different ways to structure a potential deal, reflecting an evaluation of risks, opportunities, and when applicable, the insurance principles that can impact resolution. 
 
Mr. Loeterman has taught, published, and presented widely, and has been a featured speaker at local bar, trade association, and industry events. 
Experience
Mediator, Mark Loeterman Mediation (2001–2018)
General Counsel, Fred Sands Real Estate Company (1980–2000)
Professional Achievements and Memberships
AV Rated by Martindale-Hubbell
California Real Estate Brokers: Law and Litigation—CEB (Consultant on chapter manuscripts)