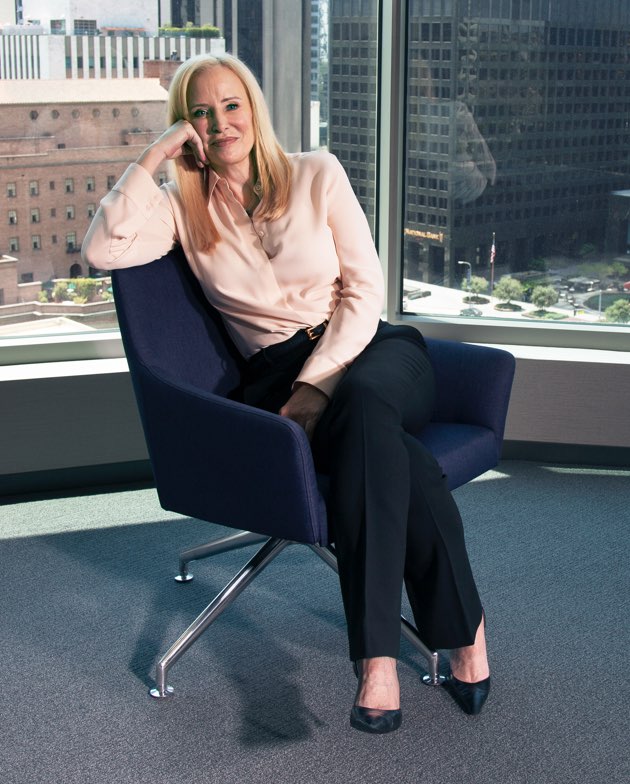 Century City | Los Angeles | Oakland | San Diego | Virtual Services
Hon. Tricia A. Bigelow (Ret.)
Mediator | Arbitrator | Discovery Referee | Appellate Consultant
"My entire career has been about serving the legal community and finding fair outcomes. Now, I am continuing to refine this approach within the more flexible context of alternative dispute resolution." 
Practice Areas
Appellate
Business and Commercial Contracts
Class Action
Employment
Insurance
Personal Injury
Professional Liability
Real Estate
Sexual Assault Claims
Education
J.D., Pepperdine University
B.A., California State University, Fullerton
Biography
Hon. Tricia Bigelow (Ret.) has led a distinguished career defined by a caring approach and a commitment to justice. From her tenure as a deputy attorney general, Municipal Court Judge and Superior Court Judge to her appointment as a Presiding Justice of the Court of Appeal, she's gained a reputation throughout California for her ability to authentically connect with people. She serves as a neutral mediator, arbitrator, and appellate consultant to help parties resolve any type of legal dispute.
As a mediator, Justice Bigelow takes the time to get to know each party's story and provides fair, empathetic decisions that help parties avoid a jury trial. After 35 years as an attorney and judge, Justice Bigelow is more than a legal expert—she's a calming force who uses her people skills to resolve even the most hostile disputes. With remarkable proficiency, she effortlessly resolves an average case, showcasing her exceptional skills in mediation. Her talent truly shines when dealing with disputes involving challenging parties and intricate facts that have proven insurmountable for other mediators. Her thorough preparation and in-depth understanding of the law and underlying facts of each case set her apart as a highly capable and gifted mediator.
During her time on the bench, Justice Bigelow presided over complex cases involving high-profile companies and public figures. She has authored three books on California law and procedure and lectured extensively on judicial ethics and fairness, civil motions and trials, and other topics. Justice Bigelow chaired the Los Angeles Superior Court Civil Education Committee and served on the CACI jury instruction committee, which creates standardized jury instruction for the state's judges. From 2006 to 2008, she was the Dean of the Bernard E. Witkin California Judicial College, where she oversaw the education of all new judges in the state of California.
Justice Bigelow serves on the Board of Advisors at Pepperdine University School of Law and has served on the Board of the Association of Business and Trial Lawyers, and the Commission on the Future of California's Court System. She received the Bernard S. Jefferson Judicial Education Award from the California Judges Association and the Ronald M. George Award of Excellence (formerly the "Jurist of the Year Award") from the California Judicial Council. She received the Alumnus of the Year Award from Pepperdine Law School in 2018.
Experience
Presiding Justice, California Court of Appeal, 2nd District (Div. 8) (2011-2021)
Associate Justice, California Court of Appeal, 2nd District (Div. 8) (2008-2011)
Judge, Los Angeles County Superior Court (1998-2008)
Judge, Los Angeles Municipal Court (1995-1998)
Deputy Attorney General, California Office of the Attorney General (1986-1995)
Professional Achievements and Memberships
Member, CACI Jury Instruction Committee (2019-2021)
Alumnus of the Year Award, Pepperdine Law School (2018)
Board of Advisors, Pepperdine University School of Law (2015-Present)
Board Member, Association of Business and Trial Lawyers (2015-2016)
Bernard S. Jefferson Award, California Judges Association (2015)
Board, Commission on the Future of California's Court System (2014-2017)
Ronald M. George Award of Excellence, California Judicial Council (2014)
Chair, Los Angeles Superior Court Civil Education Committee (2008-2011)
Senior Fellow in Dispute Resolution, Strauss Institute for Dispute Resolution
Judicial Advisory Committee, Association of Business and Trial Lawyers
Dean, California Bernard Witkin Judicial College