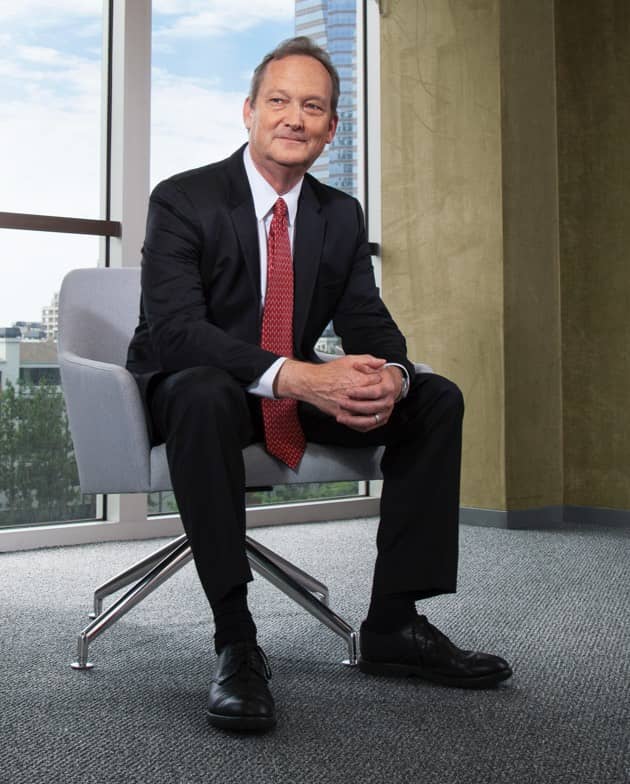 Century City | Los Angeles | Oakland | Virtual Services
Hon. Hank M. Goldberg (Ret.)
Mediator | Arbitrator | Judge Pro Tem | Discovery Referee | Parent Plan Coordinator
"There are two kinds of mediators: facilitators and evaluators. I am both. It is critical for people to hear realistic evaluations to determine their best interest, and I'm here to provide them."
Practice Areas
Business and Commercial Contracts
Family Law
Legal Malpractice
Real Estate
Education
J.D., Loyola Law School, Los Angeles
B.A., UCLA
Biography
Judge Goldberg has earned a statewide reputation for his expertise in family law and general litigation matters. Appointed to the Los Angeles Superior Court Judge in 2003, he spent six years in criminal court and 10 years in family court. He managed all types of family law disputes and he also has extensive experience handling high-profile and celebrity cases as an Assisting Supervising Judge of family law. For four years, Judge Goldberg ran the Family Law settlement court, where he settled thousands of family law matters and related civil cases. His exceptional settlement rate earned him an excellent reputation for resolving matters and offering creative solutions for complex financial and child custody matters. He served to terms as Assistant Supervising Judge of the Family Law Division. 
 
Judge Goldberg's experience in family law also crosses over into business, finance, psychology, property and child development.  
 
He lectures regularly on a range of family law topics including child custody, minor's counsel, domestic violence, attorney's fees, child and spousal support, premarital agreements, family law evidence issues, case preparation, settlement, and trial advocacy. He has also written a book on family law titled ​​​​​​Keys to the Kingdom: California Family Law Findings, Orders, and Practice Pointers. The work has become a standard manual for Judges statewide and by many practitioners and forensic accountants. 
 
Throughout his successful career, Judge Goldberg has received a number of awards such as Judge of the Year, Outstanding Community Service and Distinguished Jurist. 
Experience
Judge, The Superior Court of California, County of Los Angeles (2003–2018)
Deputy District Attorney, Los Angeles County District Attorney's Office (1985–2003)
Litigator, Pettit & Martin (1988–1989)
Professional Achievements and Memberships
Judge of the Year, Southern California Family Law Inn of Court (2017)
Outstanding Community Service Award, Levitt & Quinn (2017)
Distinguished Jurist Award, The American Academy of Matrimonial Lawyers, Southern California Chapter (2016)