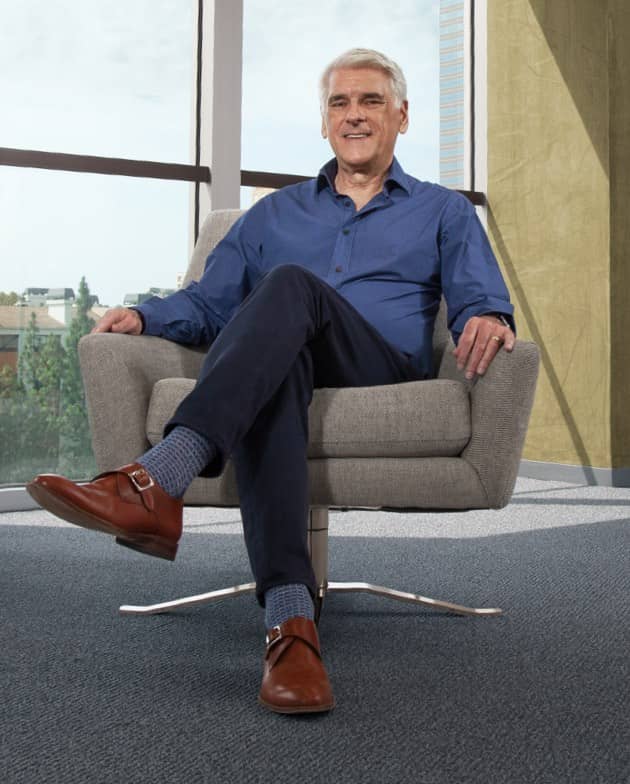 Greg D. Derin
Mediator | Arbitrator
"I love people, and bring that passion, years of mediation experience, and a rich understanding of history, literature, and social science to helping them resolve even the most intractable disputes."
Practice Areas
Anti-Trust
Business and Commercial Contracts
Civil Rights
Class Action
Copyright and Trademark
Corporations and Partnerships
Cryptocurrency/Blockchain/NFT
Damages Disputes
Defamation
Employment
Entertainment
First Amendment
Fraud
Intellectual Property
Invasion of Privacy
Inverse Condemnation
Legal Malpractice
Patent
Professional Liability
Real Estate
Right of Publicity
Trade Secrets
Education
J.D., University of California, Berkeley School of Law, California Law Review, Research and Book Review Editor
A.B., University of California, Berkeley, Phi Beta Kappa
Biography
Greg David Derin, Esq. brings more than 40 years in the legal industry to his practice at Signature Resolution as a mediator and arbitrator. For more than 20 years, Mr. Derin has successfully assisted parties in resolving more than a thousand complex matters. He is often called upon to resolve disputes after previous attempts have failed. In his role at Signature, he continues to concentrate on matters involving complex business matters, including, contract, fraud, entertainment, intellectual property (copyright, trademark, patent, idea submission), trade secret, right of publicity, unfair business practices, employment, class actions, partnership, real estate, and legal malpractice disputes.
He is experienced in all phases of litigation and has handled matters before federal and state trial or appellate courts in California, New York, Illinois, Pennsylvania, and other jurisdictions. He has appeared before the California Labor Commissioner, the tribunals of the Screen Actors Guild, American Federation of Television and Radio Artists, Directors Guild of America, Writers Guild of America, Major League Baseball Players Association, California Regional Water Quality Control Board, California State Water Resources Control Board, and the National Association of Securities Dealers. Mr. Derin has tried cases as varied as a four-month construction defect jury trial, talent agency disputes, and a Los Angeles Superior Court class action jury trial.
Mr. Derin is a member of the dispute resolution sections of the Beverly Hills, Los Angeles County and American Bar Associations. He is a past chair of the California State Bar Standing Committee on Alternative Dispute Resolution.
Twice each year for eight years, Mr. Derin assisted mediation pioneer Harvard Law School Professor Frank E. A. Sander, and Washington, D.C. mediators Linda Singer and Michael Lewis in teaching the prestigious Mediation Workshop at the Harvard Negotiation Institute.
Parties consistently attribute their successful resolutions to Mr. Derin's persistence, creative solutions, and his deep substantive knowledge and experience.
Experience
Mediator and Arbitrator, Judicate West (2014–2019)
Mediator and Arbitrator, gdd Mediation and Arbitration (2002–2014)
Attorney at Law, Greg David Derin (1997–2002)
Founding Partner, Del, Rubel, Shaw, Mason & Derin (1989–1997)
Associate/Partner/Litigation Managing Partner, Dern, Mason & Floum (1979–1989)
Professional Achievements and Memberships
Best Lawyers in America, Arbitration, Litigation – Intellectual Property and Mediation (2023)
Southern California SuperLawyer, Alternative Dispute Resolution (2006–2023)
Best Lawyers in Los Angeles for Mediation (2021-2023) and Arbitration (2022-2023)
Top 38 Commercial Mediators in California, Who's Who Legal (2022)
Member, Federal Bar Association
"Power Mediator," The Hollywood Reporter
AV rating, Martindale-Hubbell Law Directory
Distinguished Fellow, International Academy of Mediators
Fellow, Chartered Institute of Arbitrators (FCIArb)
Past Chair, Southern California Chapter, North American Branch, Chartered Institute of Arbitrators
Member, National and California Academies of Distinguished Neutrals
Member, CPR Panel of Distinguished Neutrals (Entertainment and Employment Panels)
Member, World Intellectual Property Organization (WIPO) Mediation and Arbitration Panels
Member, Panel of Neutrals, London Court of International Arbitration
Member, USCIB (International Chamber of Commerce USA) Panel of Arbitrators
Member, Los Angeles Copyright Society
Member, Copyright Society of the USA, Los Angeles Chapter
Member, Los Angeles Intellectual Property Law Association
Member, Sports Law Association
Member, Association of Business Trial Lawyers
Member, American Bar Association (Litigation, Dispute Resolution, Intellectual Property Sections, Forum on Entertainment and Sports Industry)