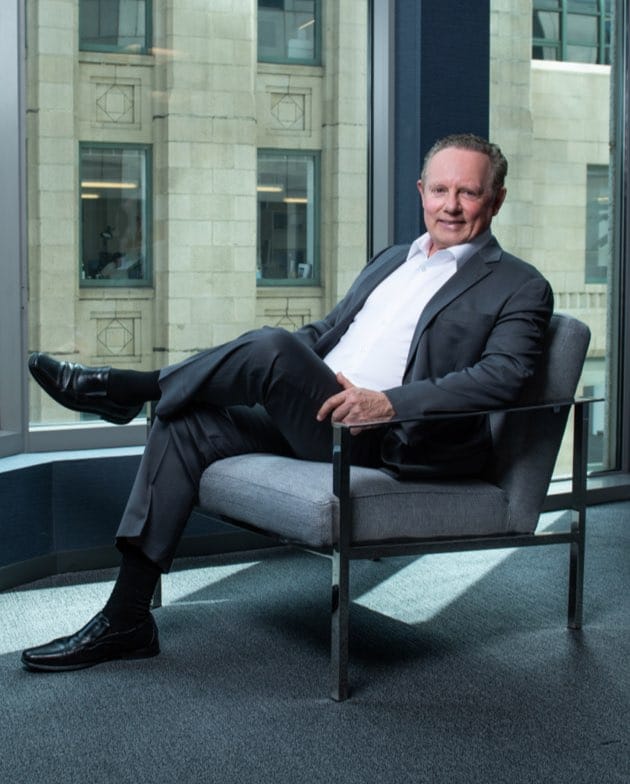 Los Angeles | Virtual Services
George Knopfler
Mediator | Arbitrator
"Lawyers often fall in love with their cases, or they overlook basic problems in their claims or defenses. ​They cannot or will not focus on the blemishes. ​ It's my job to point them out."
Practice Areas
Business and Commercial Contracts
Construction
Construction Defect
Insurance
Personal Injury
Education
J.D., Santa Clara Law School 

​

B.A., Connecticut College
Biography
George Knopfler has extensive and broad experience as a trial lawyer. After serving as an Assistant ​United States Attorney, he moved on to private practice, where he tried over 100 court and civil jury trials in state and federal court and arbitrated over 30 claims and counterclaims. This varied professional history, coupled with extensive experience in the real estate and construction industries, directly influences Mr. Knopfler's adept mediation style. ​
Mr. Knopfler is uniquely qualified to empathize with litigants on both sides of a case, having tried an almost equal number of cases for plaintiffs and defendants. His legal career began in 1980 as a federal prosecutor in the Northern District of California. Before and during law school, Mr. Knopfler worked ​in the construction industry, gaining an intimate understanding of how projects are designed and built. ​This experience ultimately led to a passion for construction law, which became an area of emphasis ​in his practice over the next 40 years.  ​​
In 1987, Mr. Knopfler leveraged this passion and founded Knopfler & Robertson, a mid-sized Los Angeles–based litigation firm, specializing in construction, insurance, and business matters. In 2000, ​Mr. Knopfler took a leave of absence from the legal profession to manage the construction of a large residential real estate project. This experience further strengthened and broadened Mr. Knopfler's appreciation of construction and insurance law, to which he returned in 2002.​
Over the next two decades, Mr. Knopfler was a partner at Knopfler & Pazos and of counsel at Hamrick & Evans, where he successfully obtained over $60,000,000 in jury trial verdicts. He has consistently been selected as a Southern California Super Lawyer since 1997 and has served as an expert witness on multiple occasions, testifying in the areas of jury trial practice, real estate development, and ​insurance coverage.  ​
As a mediator, Mr. Knopfler brings balance and perspective to disputing parties. He has received praise from opposing counsel for his understanding, conscientiousness, and subject matter expertise. ​
On the personal side, Mr. Knopfler's upbringing is as storied as his professional history. Born in Romania, he immigrated to Paris, New York City, and San Francisco before settling in Los Angeles. Mr. Knopfler believes that his diverse, multicultural background is an asset and often helps him steer counsel and litigants away from rigid positions to see the bigger picture and intrinsic value of settlement. ​
Experience
Of Counsel, 

Hamrick & Evans (2011–2021)

Partner, 

Knopfler & Pazos (2002–2011)

Managing Partner, 

Knopfler & Robertson (1987–2000)

​

Associate/Partner,

 

Acret

 & 

Perrochet

 (1983–1987)

​

Associate, 

Sedgwick, Detert, Moran & Arnold (1983)

​

Assistant United States Attorney, 

U.S. Attorney's 

Office, Northern District of California (1980–1982)
Professional Achievements and Memberships
Trial of the Year,

 National Claims Professional's 

​

Choice Award (2018)

Southern California's Best Lawyers,

 

Los Angeles 

​

Times 

Magazine (2003, 2007-2010)

Southern California Super Lawyers 

(1997–2000, 

2003–2007, 2009–2013, 2015–2018) 

A.V. rated by Martindale-Hubbell Law Directory

 

(1988–Present) 

Editor, 

Neuropsychology for the Attorney

, by Robert 

Sbordone, Ph.D. (1995)

Member, 

California State and Federal Courts, 

​

including the United States Supreme Court (1980-

Present)