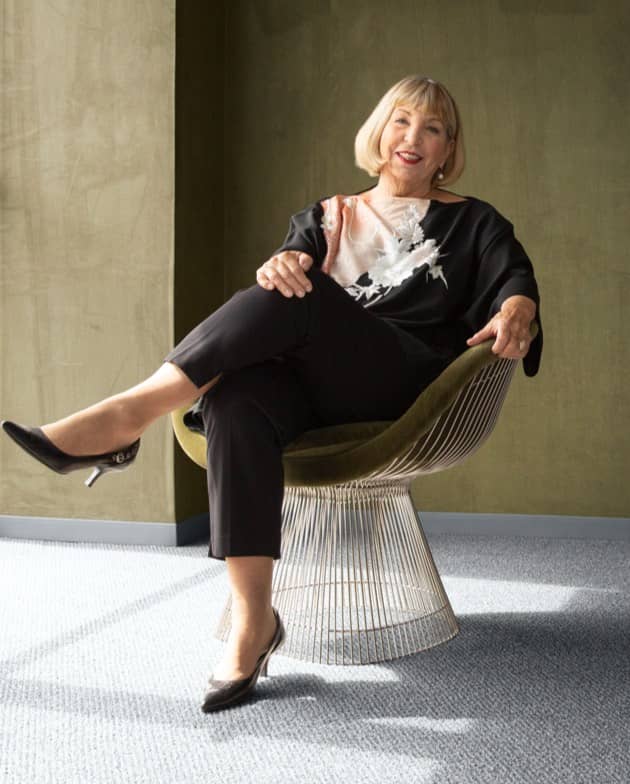 Comm. Gretchen W. Taylor (Ret.)
Mediator | Arbitrator | Judge Pro Tem | Discovery Referee | Parent Plan Coordinator
"I bring understanding to the parties and their lawyers in high-conflict-driven situations. Satisfactory solutions are almost always achievable with a deeper understanding of the emotions, the legal framework, and their effect on the issues."
Education
Advanced Mediation Training; Straus Institute for Dispute Resolution, Pepperdine University
Advanced Mediation Training; Center for Understanding in Conflict, Muir Beach, CA
Certified Family Law Specialist, California State Bar
J.D., Southwestern University School of Law
B.A., Marymount College, Palos Verdes, CA
Biography
Retired Family Court Commissioner , Gretchen W. Taylor, employs a distinctive dispute resolution approach, combining vast professional expertise and legal knowledge in concert with an unparalleled compassion for what parties and lawyers are themselves experiencing.
Commissioner Taylor is trained in, and committed to, the understanding-based model of mediation whereby she assists parties and/or their lawyers to process the emotional, legal, and financial aspects of their dispute. This style of mediation is designed to encourage each side separately ,and together, brainstorm potential solutions to issues, with sensitive and expert guidance provided by the mediator. This allows previously unnoticed answers to reveal themselves, leading to agreement and satisfying lasting outcomes. Since mediation processes are not 'one size fits all, Commissioner Taylor is comfortable working in a collaborative, consultative, advisory, or directive manner and may use any combination of these modalities within one mediation case.
Prior to her tenure on the Los Angeles Superior Court and the Riverside Superior Court, Hon. Gretchen W. Taylor, a Certified Family Law Specialist since 1991, was a successful Beverly Hills Family Law attorney for 18 years. As a Family Law bench officer , Commissioner Taylor presided over hundreds of matters each week. She resolved many thousands of Family Law disputes during her 12 years on the bench – mostly by settlements she supervised and managed. She is down to earth and believes in maintaining equality, integrity and dignity for each party and their lawyer. She is comfortable with complex balance sheet tracings, tax and valuation issues, support and cash available for support questions, disability concerns, domestic violence, mental health and brain disorders, alcohol and drug addiction, adolescent oppositional behavior and much more.
Commissioner Taylor is also equally skilled at providing Private Judge /Arbitrator services, serving in Special Master/Referee assignments as well as being a Parent Plan Co-Ordinator.
Experience
Mediator, Private Judge, Neutral (2009–Present)
Superior Court Commissioner, Superior Court of California, County of Los Angeles (2003–2009)
Superior Court Commissioner, Superior Court of California, County of Riverside (1997–2003)
Associate Attorney, Jaffe & Clemens (1996–1997)
Private Practice, Law Offices of Gretchen W. Taylor (1979–1996)
Professional Achievements and Memberships
AV Preeminent Peer Rated by Martindale – Hubbell for highest level of Professional Excellence (1984–Present)
Member, Board of Directors, Loyola Marymount Alumni Association (1984, 1990)
President, Loyola Marymount Alumni Association ( First Woman President) (1987, 1988)
Member, Alternate Dispute Resolution Committee, Los Angeles Superior Court (2007-2009)
Member, Family Law Committee, Los Angeles Superior Court (2003-2009)
Recipient of The Spirit of CEB award, Annual State Bar Convention – for service to Family Law Education (2008)
Member, Planning Committee, Violence against Women Education Project, Administrative Office of the Courts, Center for Families and Children (2000, 2003)
Author and Editor, "Family Law Financial Discovery" Cal CEB (2008)
Author, "Dissolution Strategies: From Intake to Judgment "Cal CEB (2005)
CJSP Faculty Member and Seminar Leader, Family Law & Domestic Violence issues
Faculty and Faculty Team Leader, Family Law Overview Course; CJER Continuing Judicial Studies Program (2002, 2003)
Faculty, "Domestic Violence Judicial Institute: Enhancing Judicial Skills in Domestic Violence Cases" AOC (2004-2006)
Faculty, Family Law Institute-CJER, (2001, 2003)
Faculty, CJER New Judge Orientation
Commissioner Taylor is fluent in Spanish
Press