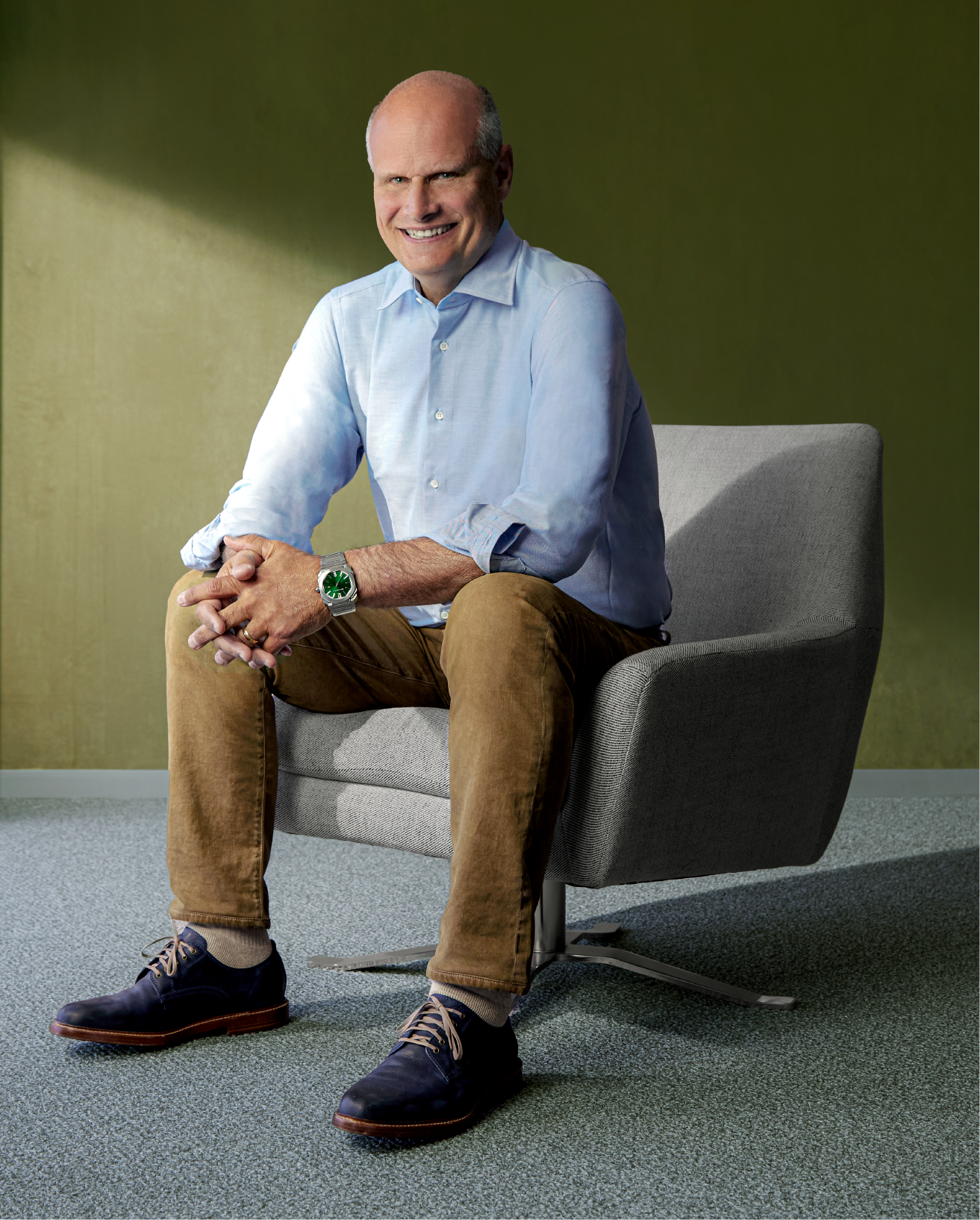 Century City | Los Angeles | Oakland | San Diego | Virtual Services
Bruce A. Edwards
Mediator | Arbitrator
"Being invited into someone's dispute is a sacred invitation and should be respected above all else. The level of emotional and psychological preparation to assist clients requires considerable self-reflection, training, and mental focus. Mediators have the power to effect change in their clients' lives, and I embrace this process with humility, patience, and curiosity. I look forward to continuing my mediation practice through this new role at Signature Resolution."
Practice Areas
Business and Commercial Contracts
Class Action
Construction
Employment
Insurance
Insurance Coverage
Labor
Mass Tort
Personal Injury
Wrongful Death
Education
J.D.,

Hastings College of Law 

​

B.A., Psychology

; University of California, Davis 
Biography
Bruce A. Edwards brings over 35 years of alternative dispute resolution experience to Signature Resolution as a mediator, arbitrator, and special master.​
Edwards believes that the secret of mediation lies in the process itself and that any successful negotiation is founded on trust. His approach to dispute resolution begins with an understanding that inherent in any conflict lies opportunity, which if managed properly can lead to personal growth and development while restoring people's lives. He affords equal weight to process as outcome in his pursuit of client satisfaction; a pursuit he embraces with humility, patience and curiosity.​​
He has resolved hundreds of construction, engineering and construction defects matters, insurance coverage and bad faith disputes, torts, multi-district litigation, employment law, and class action cases. As a Special Master, he has been appointed on a number of significant construction cases involving public works projects, high-rise hotels, large condominium developments and single-family home construction.​​
Edwards graduated from law school in 1981 and began working for Sedgwick, Detert, Moran & Arnold in San Francisco as a litigation partner. Early in his career, he realized that resolving disputes through litigation did not address the root causes of conflict and often further polarized those involved. He began experimenting with bringing people together in unscripted ways to talk about conflict, drawing on his educational background in both law and psychology. The results achieved from these unconventional interventions provided both an epiphany and an inspiration that ultimately lead to the business of mediation in commercial litigation.​
Emboldened by these early successes, Edwards stepped away from his law practice in 1991 to devote full time and energy to developing one of the first mediation companies in the United States committed to the practice of mediation in commercial litigation. Together with John Bates, he co-founded the Bates Edwards Group which soon grew to six offices employing a dozen mediators before partnering with Endispute to become the largest attorney mediation firm in the country. In 1994, Judicial Arbitration and Mediation Services merged with Endispute/Bates Edwards Group and for thirty years, in addition to his daily meditation practice, Edwards served as co-founder, Chief Mediator, Executive Vice President and eventually Chairman of the Board.​
In Edwards' mediation work, he emphasizes the importance of education and skill development, particularly in mediation advocacy, as fundamental pillars. He teaches advanced mediation skills to mediators, attorneys and judges both nationally and internationally, and believes that being invited into someone's dispute is a sacred invitation and should be respected above all else. Mediation professionals need to be emotionally and psychologically prepared to assist their clients, a level of preparation that requires considerable self-reflection, training and mental focus.​​
In 2014, Edwards co-founded The Edwards Mediation Academy, an online training platform, with the goal of providing aspiring mediators, mediation advocates and other dispute resolution professionals the highest quality skill development. He has taught in-person mediation training in over 25 countries, and here in the United States at the Straus Institute of Dispute Resolution, Pepperdine University in Malibu, California.
Experience
Mediator/Arbitrator, JAMS (1994-2023)
Board Member/Co-Founder, Weinstein International Foundation (2018)  ​
Co-Founder, Edwards Mediation Academy (2014-Present)  ​
Chairman of the Board, JAMS (2012-2014)  ​
Chief Mediator and Executive Vice President, JAMS/Endispute (1999) ​
Co-Founder, JAMS/Endispute (1994)  ​
Co-Founder, Endispute/ Bates Edwards Group (1993)  ​
Co-Founder, Bates Edwards Group (1991)  ​
Litigation Partner, Sedgwick, Detert, Moran & Arnold (1981-1990)
Professional Achievements and Memberships
ADR Champion, National Law Journal (2018)  ​
Lawyer of the Year in mediation, Best Lawyers in America (2017, 2022, 2023)  ​
Member, National Academy of Distinguished Neutrals (2016)  ​
Leading practitioner in the alternative dispute resolution category, Who's Who Legal: California, (2014-2018)  ​
Member, Section of Dispute Resolution, American Bar Association (2014) ​
San Francisco Mediation Lawyer of the Year, Best Lawyers in America (2014)  ​
Distinguished Fellow, International Academy of Mediator (2012)  ​
A Neutral Pioneer – ADR Profile, Daily Journal (June 6, 2011)  ​
Top California Neutral, Daily Journal (2011-2013)  ​
Jerrold S. Oliver Award of Excellence, West Coast Casualty Construction Conference for outstanding contribution to the construction community (2007) ​
Best Lawyer in the alternative dispute resolution category, Best Lawyers in America (2006-2020, 2022)